GMU Schar School of Goverment & Policy

UX/UI, Visual Design

The website for the GMU Schar School was a fun project– although the timeline was short we knew from the beginning that the client wanted a design that would set them apart from other schools that they compete with by highlighting their school culture and research.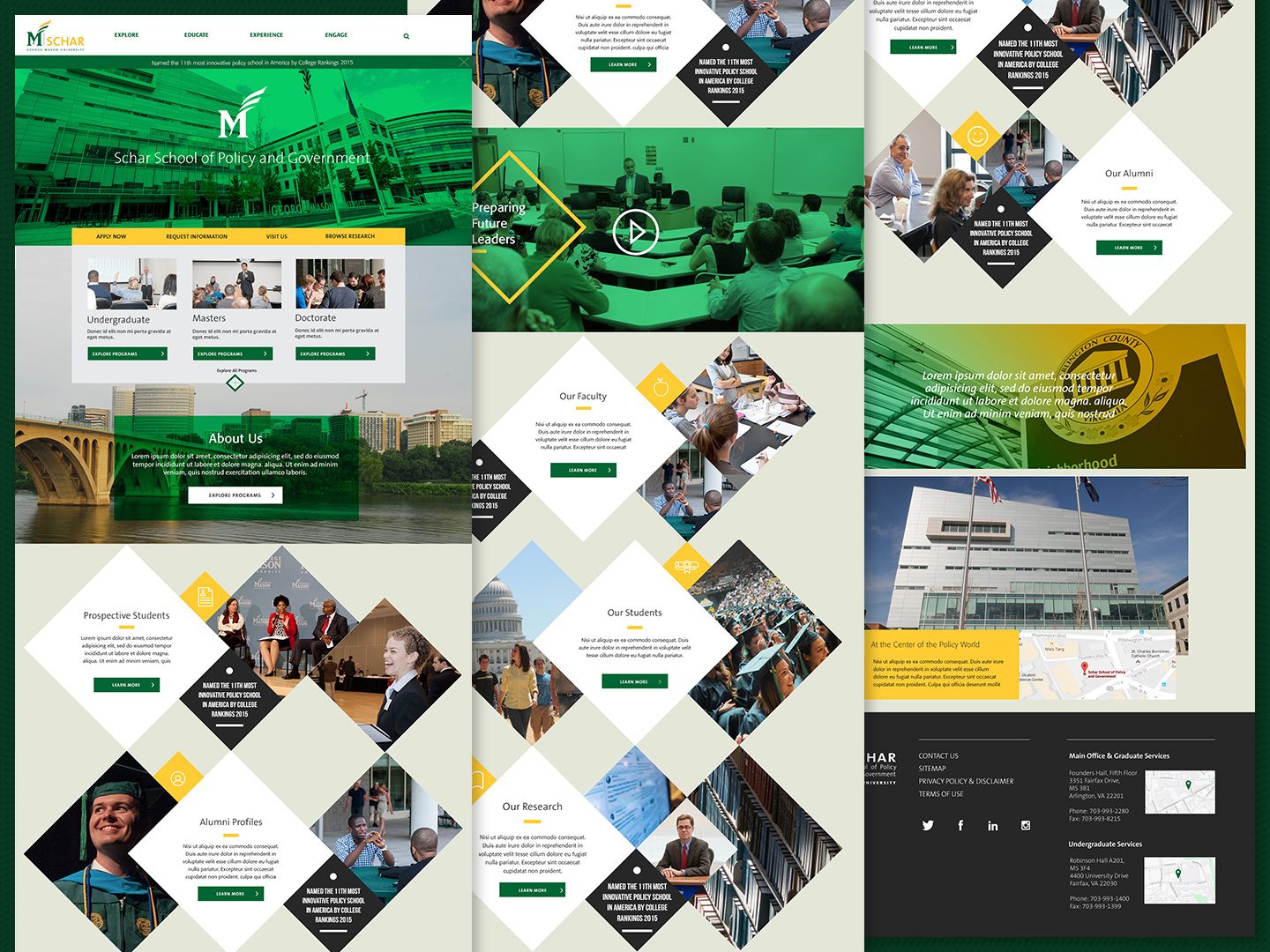 ︎
A core piece of the design direction the client chose are content modules made up of diamonds. Because the modules are based on a ratio, no matter how the modules are stacked they will always align with each other creating dynamic and intetesting layouts with any kind of media. The concept on the left was the original direction used in the pitch and was put together using secondary colors from the school's brand guidelines.
︎
A main goal of the project was to find a way to show the acedemic community and prostpective students at large that the Schar School are a group of bold and creative thinkers. By designing a content page with the focus on a clear reading experience, the school's thought leadership can be boldly elevated.